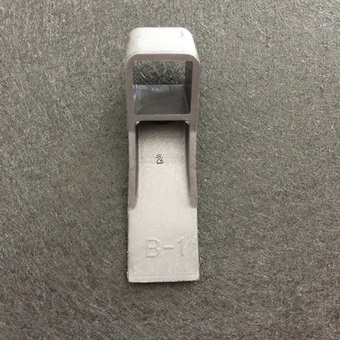 Adapter B-1
made of fiberglass reinforced plastic (FRP)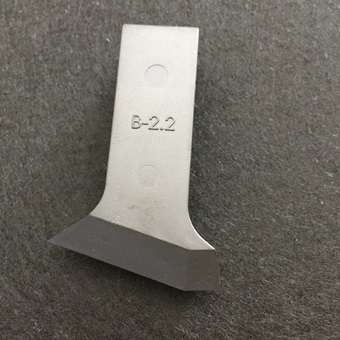 Adapter B-2.2
made of fiberglass reinforced plastic (FRP)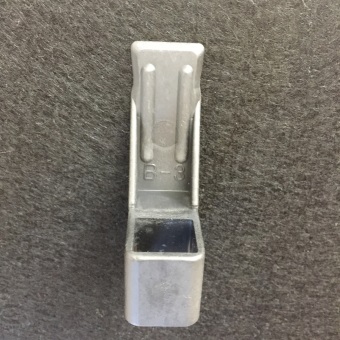 Adapter B-3
made of fiberglass reinforced plastic (FRP)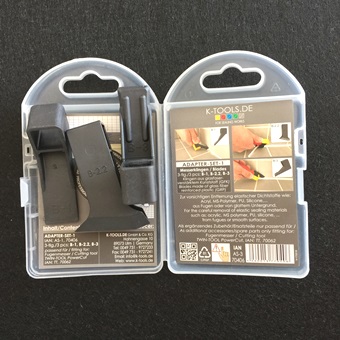 Adapter-Set-1 Content:
3x scraper attachments B-1, B-2.2, B-3 in a practical box
Adapter set-1     3 pieces of replacement blades (FRP), only fitting for our GROUTING KNIFE TWIN-TOOL PowerCut
Application:
For gentle scraping out of old, defective or unsightly, moldy sealants such as on the basis of acrylic, MS polymer, PU or silicone from joints or from smooth surfaces. If scratching of the substrate is excluded, the cutting, scraping or peeling work can be started carefully.
With the adapters B-1, B-2.2 and B-3 elastic sealants can be scraped out of joints or smooth surfaces.
Adapter B-2.2 can process two sides at the same time.

Due to the higher frictional resistance, you can expect more effort for this cutting process.

If you want to simplify the process, the joints may also be only cut from one side, one after the other.

Ideally, you will use the adapter B-3 for this step.
The adapter B-1 can also be used as a kind of scraper, t

o carefully remove any residual sealant.
Important:
Before starting to work, it is important to test at a suitable location beforehand whether the ground is sufficiently stable and does not tend to scratch. Afterwards you may carefully start the cutting, scraping or peeling works with the attachments B-1, B-2.2 and B-3.